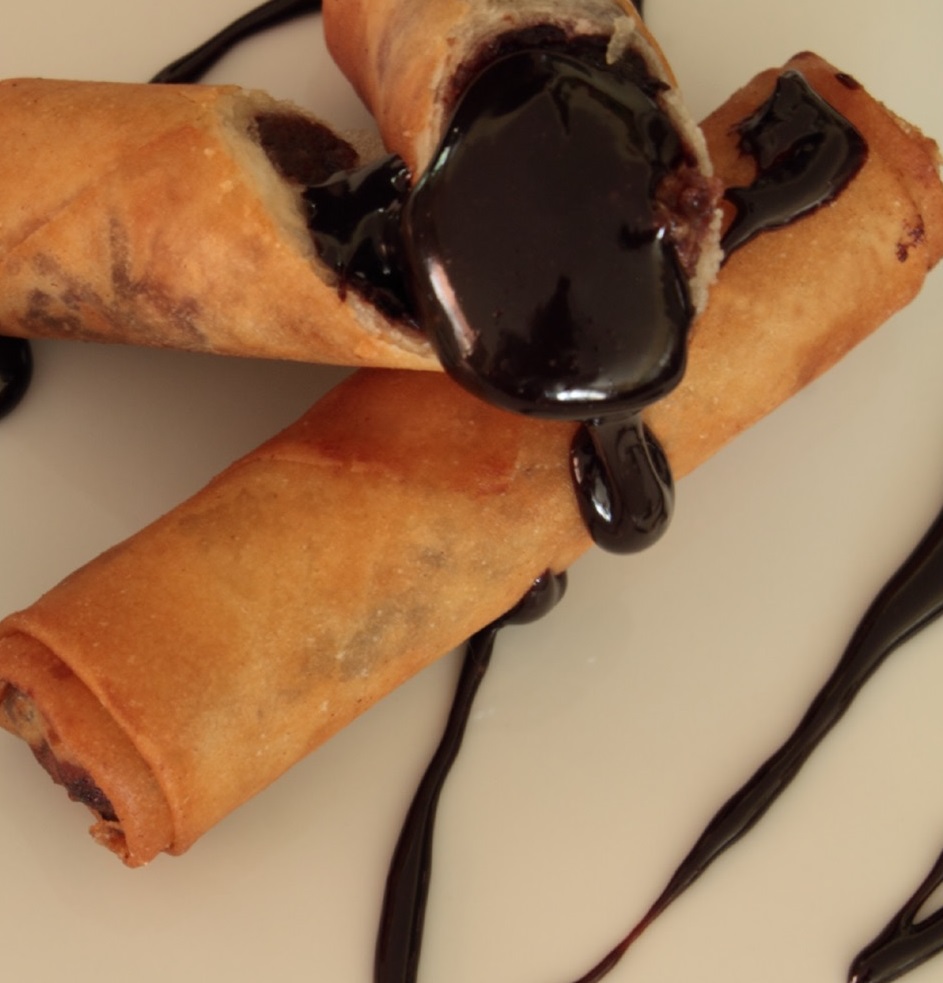 A deep fried spring roll oozing with deliciousness.
STORAGE :  This product requires refrigeration and is suitable for freezing. Best eaten within 21 days of production if not stored in the freezer
PREPARATION : Deep fry for 5-7 minutes, until the the pastry id crisp and golden brown
SERVING SUGGESTION :  Serve with ice cream. 
INGREDIENTS :  Flour, Chocolate, Milk, Eggs, Peanuts.
ALLERGENS :  Dairy, wheat, eggs, Tree Nuts, Nuts
Spring Rolls available in packs of  12 or 24.