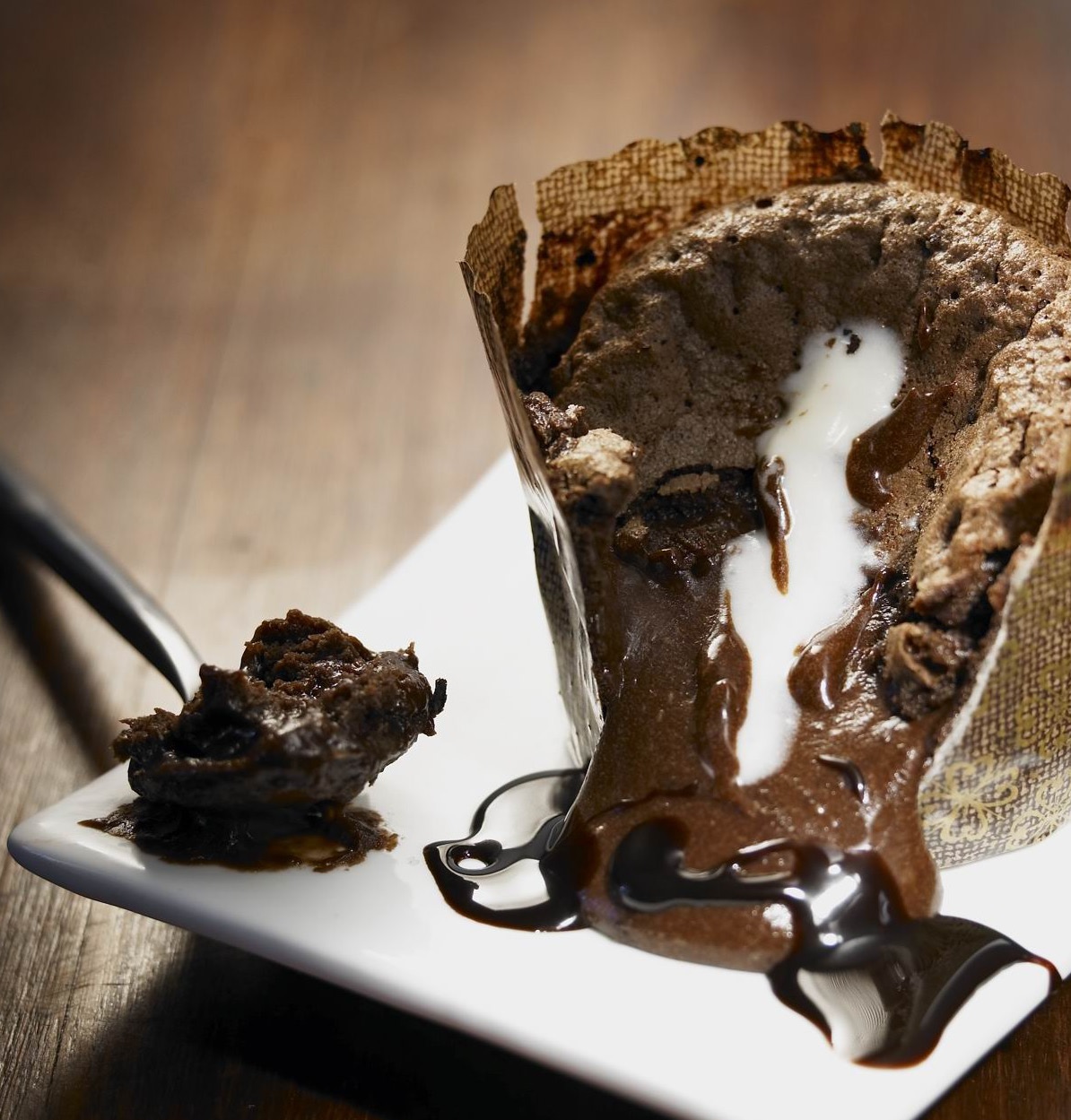 A lava cake to die for....expertly baked giving a melt-in-your-mouth sensation that teases your tastebuds.
STORAGE :  This product requires refrigeration and is suitable for freezing. Best eaten within 21 days of production if not stored in the freezer.
PREPARATION : Heat in the microwave for 30 to 40 seconds to melt the centre. If heating from frozen add 10-15 seconds to heat time. Be careful not to overheat, as you will lose the molten chocolate effect.
SERVING SUGGESTION :  Serve in the paper cup with Ice cream on the side, or remove from the paper cup when frozen and heat in your own ramekin. Can be placed in your own ramekin upside down.
INGREDIENTS :  Flour, Icing Sugar, Chocolate, Milk, Eggs, Peanuts,Cream
ALLERGENS :  Dairy, Wheat, Eggs, Nuts.
Available in boxes of 36 or 54.
Packaged for retail in 4-up clam shells - 6 Units in a case.